OVERVIEW
Bigsoft Invent combines strategy, technology, data science and creative design
to solve the most complex business and technology challenges.
Big soft Technology LLP is India's leading financial, corporate & political communications and project management consultancy. Big Soft Technology LLP is trusted to provide communications advice to some of the finest companies in the India & Abroad. We are experts in workings for implementing, enhancing and innovating the Business models, Brand marketing, Financial marketing, Media marketing, Digital Transformation, Project Management and PR services liaison with government and corporate multinational companies. Our ability to influence is the outcomes based on decades of experience and satisfied services provided at the highest level. We are associated with the corporate companies and potential investors worldwide.
We innovate our Client's by making a Significant Positive Changes to their organizations, services or products by moving from imagining phase to implementing phase, which will be the Present and Future of the world. Our specialized and professional graduated team members helps the Client's to transform the operations to bind talent, data and intelligence, to deliver the right information where and when it's needed. Our business processing services powered by data, artificial intelligence, analytics and digital technologies which helps the Client's to improve productivity and performance in Business, Public Relation and Project Management.
OUR MEDIA HOUSE
We have successfully implemented our own Media House to support our Client's to reach out the Millions of customers across the world. Our own Media House covers various discipline to enhance and power up our Client's requirement to their expected level of satisfaction.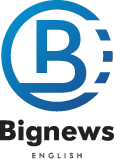 Our team of digital media experts delivering online business solutions and exceptional digital marketing results for companies worldwide. We combine commercial thinking with technical brilliance in website design and development, search engine optimization, pay per click, content generation, online communications and social media. 
Our Public Relation
We have a team of our expert members over 15 years of experience in PR services by liaison with government and corporate multinational companies. Our team is a bond for communication. Our team have successfully completed and managed a good number of events, projects, contracts, tenders, business licensing services and CSR management.
Our team have supported the investors and companies to make the right decision at right time. We creates the communication between potential investors and innovative entrepreneurs.
Our Government Transitions initiative offers a comprehensive set of resources to support government leaders. We have gathered insights to help leaders set up an effective government, tackle their highest priorities, and improve the lives of their constituents.
We provide company leaders and the heads of major organisations with the communications strategy they need to win over the audiences that matter most to them. We then advocate tirelessly for our clients among crucial opinion formers in the financial community, the media and the political world.
Digital Mastery
Find out more why companies are struggling with their
digital transformations and see what the digital masters do differently
Add Human Intelligence
Consumers are increasingly aware and satisfied by
AI-enabled experiences, but expect the human presence
Growth in the Machine
How financial services can move intelligent automation
from a cost play to a growth strategy
Digital Engineering
Digital technologies are reshaping the
manufacturing landscape
We Do Things Differently
Get beyond the Ordinary
Business is not usual. Today we see multiple shifts occurring simultaneously. Shifts that are broad, complex, and at high velocity and are driving new levels of disruption and value creation. The risks of not acting or acting in yesterday's innovation paradigms are far too great. The current situation demands doing something beyond the ordinary. Organizations must confront the new realities and develop an intrinsic ability to apply innovation.